Back to all success stories
Smoking and financial stress: real stories of overcoming both
John's story
John quit smoking three years ago after struggling with his ADHD and experiencing homelessness.
After falling in with the wrong crowd from an early age, John is all too aware of the physical, mental and societal impact smoking can have on young people after experiencing it himself.
Now a father of two, John used the affection he has for his sons as motivation to quit smoking and enjoy life with his two boys. In doing so he has experienced so much more, including more money in his bank account.
How did John begin smoking?
John said: "I started smoking at the age of 13. I can trace it back to being a young teenager with ADHD. I was hanging out with the wrong crowd.
"Having ADHD meant that I needed classroom support, which was not always available. As a result I missed a lot of school.
"Eventually, because of my problems, they thought it would be better if I went to college to get the support I needed. At 13 years old I had a college ID.
"When I'd buy cigarettes, shopkeepers didn't ask, they just took my ID and assumed I was 16 at face value. I was buying cigarettes for other people and I would always end up smoking some."
John added: "Smoking cigarettes very quickly led to smoking cannabis. I was missing school to hang out with my mates, staying out late, coming home at 2:00am smelling like an ashtray, going to bed and then waking up early before anyone else in the house to go out and do it all again."
"This led to problems at home and arguments with my parents. Eventually, at 16, I left home after one such argument. I spent six weeks on the streets in London."
"I started smoking at the age of 13. I can trace it back to being a young teenager with ADHD. I was hanging out with the wrong crowd."
Homelessness meant John smoked more
After getting his life back on track with a job in Glasgow, John found himself pushed into homelessness again when his relationship with his sons' mother broke down.
Experiencing homelessness for the second time in his life, John would prioritise cigarettes and tobacco before food, drink or even shelter.
When people smoke loose tobacco without a filter, they also inhale more nicotine which makes them more dependent on tobacco and makes it harder to quit. This can lead to lung cancer and other serious illnesses.
He always found the money for cigarettes
He said: "Even when I was homeless, I smoked. I would find ways to make the money I needed to buy tobacco. I used whatever means I could. I always knew who to ask for a cigarette or where to get a roll-up.
"If I couldn't get my hands on a cigarette, I would get grouchy and irritable. I'd be snappy to other people, which could start arguments. I have known homeless people pick up cigarette butts off the street to smoke. That's how strong nicotine addiction is."
John decided to make a change in his life. He sought to stop smoking support from trained advisors who offered different nicotine replacement therapies to help him quit. In the end, it was vaping and the support of his friends that he quit successfully.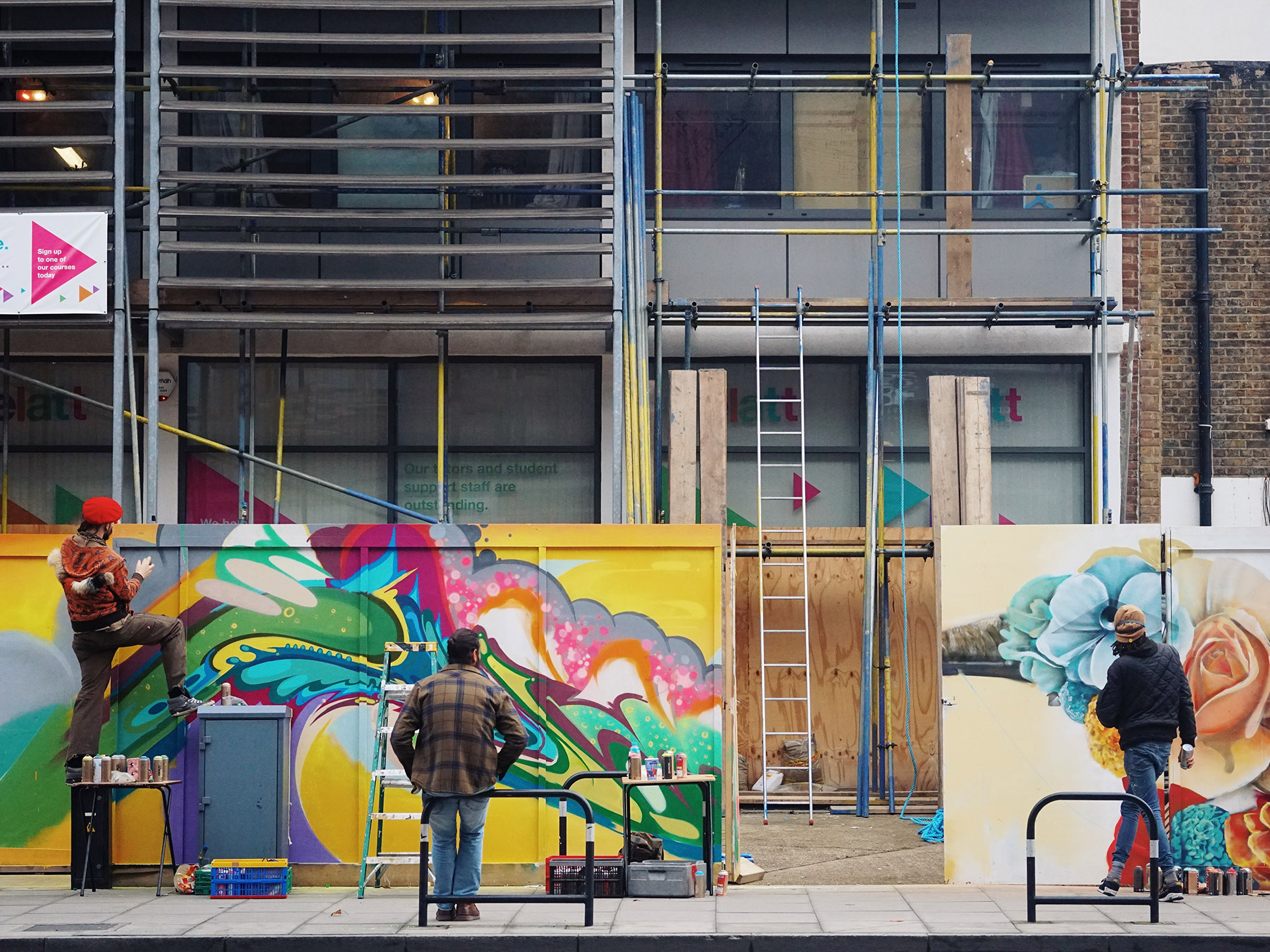 How did John quit smoking?
Now feeling confident to deal with any setbacks, John has offered some advice for smokers thinking about making a quit attempt. If you're wondering whether stopping smoking could reduce your money pressures why not see more reasons to quit and use our stop smoking calculator to see how much you could save.
He said: "My advice to smokers who want to quit is to find support and find what works for you. Stop Smoking London is a digital platform with a free stop smoking helpline and a range of digital tools. You can access advice, download apps and use the texting service, as well as links to local face to face stop smoking services.
"You're more than three times as likely to successfully let go of cigarettes with your local stop smoking service. Visit the website – it's a great first step to take.
John added: "Three years ago, I couldn't have imagined how much my life would change, how much better I would feel without cigarettes, let alone how much money I would save.
"I am looking forward to seeing more of my boys in the future and being around for them as they get older, something I am not sure would have happened had I carried on smoking as much as I was."
John drastically reduced his costs by switching to vaping
Instead of spending £5,600 per year on cigarettes, John spends £150 on vaping products and has saved over £17,000 since giving up tobacco.
Save money stress, get help to quit like John
Use our quit smoking savings calculator to see how much you could save.
Find local support or call our the smoking helpline and find out more about the free Stop Smoking London telephone programme.